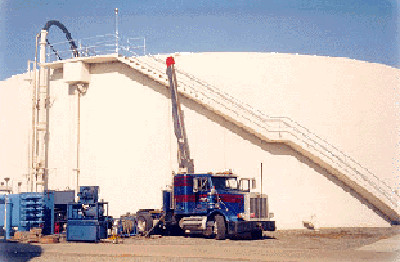 Digester Cleaning
For the past two decades, US Reduction, LLC has endeavored to provide the highest quality service available. We have emphasized the need to clean digesters on a regular basis, not just when they have reached a point that they are out of service or close to it. We are able to provide cleaning and bio-solids processing services to agencies, at a cost that is normally below projected or budgeted monies. We accomplish this by developing the equipment and method of cleaning digesters that allows for the fastest, safest, and the most efficient way possible, resulting in cost savings for your organization.
Click here for more information.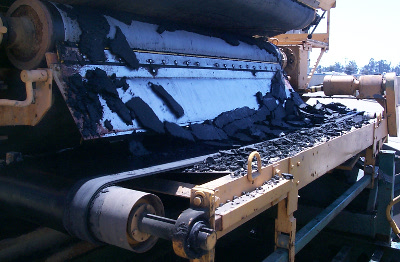 Sludge Dewatering
For your dewatering needs, we can supply 1-meter presses for minimum production needs, or 2.2-meter presses for larger project demands. All presses are mobile units that can be easily moved to your location. Presses can be rented with or without operators in most cases. Short- term or long -term rental/leases available.
For any digester cleaning or lagoon dredging operation where rags,plastics and other debris is a known factor, use our screening process in conjunction with our dewatering services to ensure a clean end product suitable for land application.
Click here for more information.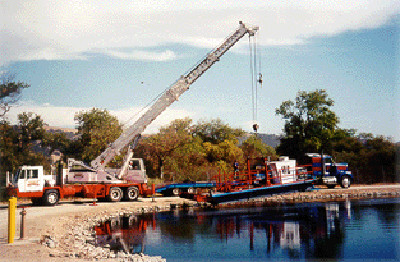 Dredging
U.S. Reduction can dredge your lagoon or pond regardless of its size, whether it is three or twenty feet deep, we have the right equipment for your needs.
Unlike some floating pumps used by other companies, all of our dredges have power auger heads and submerged pumps to ensure a thorough, even cleaning of your lagoon or pond bottom while pumping high solids content. We have both diesel and electric dredges for use depending on your preference.
To obtain clean, even sludge removal, insist that the company you select has the right equipment for your job.
Click here for more information.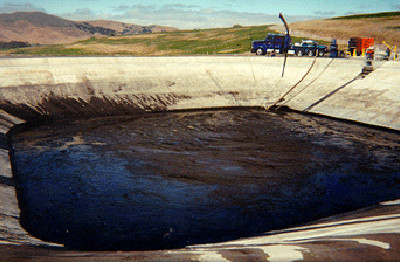 Pond Cleaning
Is your pond in need of cleaning? We can remove the sludge utilizing several different methods including dredging or total material removal, while at the same time we can inspect, repair and re-grade your pond's bottom. If your lagoon or pond can be dredged, see our dredging page. If dredging is not an option, then we have the equipment and ability to remove all the material from your pond, re-grade the area to the original specifications, and provide disposal of the removed sludge.
Click here for more information.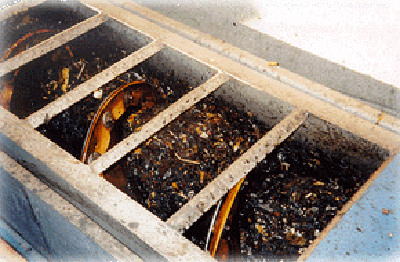 Bio-Solids Screening
Screening provides you the unique opportunity to process sludge that has been removed from your digester or pond during the cleaning process. This saves landfill costs and the need to provide other expensive alternate de-watering operations.
As sludge is pumped into and through the screen, all rags, plastics and other debris is removed. The cleaned sludge is now ready for normal processing, while the plastics and other removed material can be removed directly to a landfill.
The clean sludge is now ready to be pumped to the drying beds or into tankers for land application.
Click here for more information.